Dandelion Monograph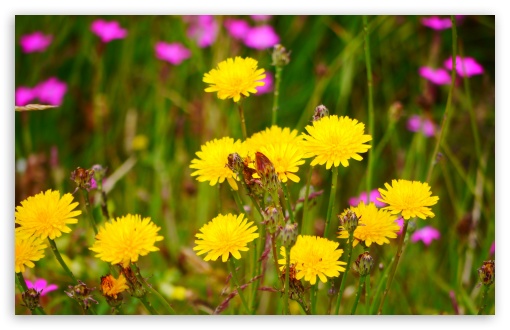 NAME
Dandelion
LATIN NAME
Tarraxacum officinale
SYNONYMS (can include local names)
Piss-in-the-bed
FAMILY
Asteraceae
BOTANICAL INFORMATION (can include growing environment, plant identification and processing)
The flower is actually a head of tiny flowers or florets. Its a flowering herbaceous perennial plant. It grows in temperate regions and is considered a weed.
PART/S USED
The leaf and the root.
ADMINISTRATION
Leaf - infusion, fresh juice or tincture
Root - decoction, tincture or dried
USES
TRADITIONAL/LOCAL USES
MODERN USES
Liver and kidney tonic
Digestive aid
DOSAGE STRATEGIES (can include 1:1, 1:2, 1:3, 1:4, 1:5 etc)
Leaf
Infusion - 1-2 tsp/cup three times daily
Fresh leaf juice - 5-10mL twice daily
Tincture - 5-10mL (1:5, 40%) three times daily
Root
Decoction - 2-3 tsp/cup three times daily
Tincture - 2.5-5mL (1:5, 60%) three times daily
Dried root - 0.5-2g daily
SAFETY
Generally regarded as safe, side effects are rare
GENERAL
PAEDIATRIC
PREGNANCY
As a food in normal amounts, is typically deemed as safe. Avoid alcoholic-based tinctures.
ADVERSE REACTIONS
Side-effects are rare and can include: contact dermatitis, diarrhea, gastrointestinal upset.
HERBAL COMBINATIONS
INTERACTIONS
HERB-DRUG INTERACTIONS
Lithium - May worsen toxicity (speculative)
HERB-HERB INTERACTIONS
HERB-FOOD INTERACTIONS
EVIDENCE/RESEARCH
PRACTITIONER KNOWLEDGE (Please share your clinical experience of this herb here)
THERAPEUTIC EFFICACY
CLINICAL TRIAL EVIDENCE
PHARMACOLOGICAL EVIDENCE
POSITIVE RESEARCH
NEGATIVE RESEARCH
ARTICLE LINKS (Please feel free to include relevant articles either authored by you or that you feel would be of interest to your peers in the WIKIHERB Community)
LINKS TO ARTICLES (Please place the URL link inside these brackets link here)
REFERENCES
Please feel free to comment on this page in our Comments section